The Medical Letter On Drugs and Therapeutics
is a biweekly publication that provides:
Evidence-based, peer-reviewed evaluations of new FDA-approved drugs with conclusions reached by a consensus of experts
New information on previously approved drugs including pivotal clinical trials, new indications, and safety warnings
Consensus recommendations for the preferred and alternative treatments for common disorders
Comparative reviews of drugs for a given indication with particular attention to clinical efficacy, adverse effects, drug interactions, and cost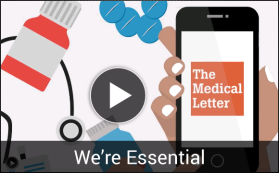 View Sample Issues: English, Canadian English
Reader Testimonials
Our
editorial process
relies on a consensus of experts to ensure the information in our articles is presented in a balanced and scientifically supported manner.
Subscriptions to The Medical Letter include:
Print version published and mailed biweekly (26 issues/year)
Unlimited online access to current and past issues (1988 – present)
Mobile App for iOS, Android, and Kindle Fire
FREE online per issue CME/CE – Up to 52 credits annually, including ABIM MOC points
Subscribe
Other Medical Letter Products: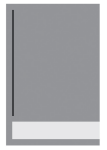 Want to have physical copies of past issues? Purchase a
Bound Volume
.