The Medical Letter on Drugs and Therapeutics
In Brief: Transdermal Rotigotine (Neupro)
August 20, 2012 (Issue: 1397)
A patch formulation of the non-ergot dopamine agonist rotigotine (Neupro – UCB) has returned to the US market after a 4-year absence. Originally approved by the FDA in 2007 for treatment of early Parkinson's disease,1 it was withdrawn in 2008 because of crystallization of the drug in the patch, which could have led to under-dosing. The new patch has somewhat broader indications than the old one; it is approved for use in any stage of Parkinson's disease (PD) and also for moderate-to-severe restless legs syndrome (RLS).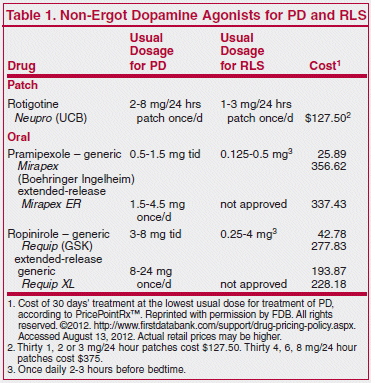 © The Medical Letter, Inc. All Rights Reserved.
This article has been freely provided.